WWE Divas Caught Without Makeup
BOSTON, MA — At a hotel near Boston, Massachusetts, a gathering of World Wrestling Entertainment (WWE) divas was seen without makeup, sending younger wrestling fans crying to their mothers in "A scene so grisly it could've scared the dead," said witnesses.
In town to film "WWE Raw," the WWE wrestlers and divas were staying at the local Sheraton hotel.
A fire alarm (which turned out to be a false alarm) at 3:00 A.M. on the 6th floor caused guests sleeping in the area to rush to the lobby in a mad panic.
WWE's divas were staying on that floor, and the threat of emergency caused them to immediately depart their sleeping rooms, sans make-up.
"I was horrified," said longtime WWE fan Herbert Keller.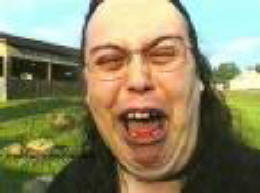 "I had my 5-year-old twin sons with me. We came to the Raw show to see the divas, and boy did we ever see them. Wrinkles, moles, zits, bug bites, acne scars, sun spots… you name it, they had it. It was so gross. My father just had angioplasty, and he had a heart attack when he saw Lita's face. He's in intensive care as we speak."
As for his twin sons, they haven't been seen since.
"My boys ran outside, clutching their stomachs and mouths. They caught a glimpse of Melina without make-up, and my wife had to rush them to our psychologist and treat them for mental shock."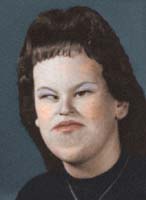 "Gross isn't the word," said one fan who refers to himself as Boston's "King of all Perverts."
"I idolize, masturbate to, and pathetically ogle over these divas 24/7. I never get laid, so you'd think I'd f*ck anything. And I thought that too. But then I saw the horror that I will never forget. Christy, Trish, Stacy, Torrie, Victoria, Lita, Melina, Lillian, and all the other nameless, faceless women they've hired. It was the grossest thing I had ever seen in my life. Without make-up, those divas aren't women, they're monsters."
Victoria, who wrestles in WWE's women's division, had her face covered with a towel as she spoke to reporters.
"I can't let any of you see me like this with the cameras here," she said, her voice muffled by the towel.
"My career would be over."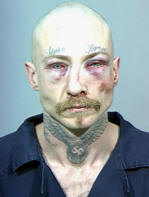 Witnesses said Victoria looked so different than how she looks on TV, that the Sheraton bartender thought she was a male plumber.
"He had been waiting for the plumber for hours, because the toilet is backed up," said one bar patron.
"He was late, and when (Victoria) showed up, she looked like an old, smelly man of 70 years. The bartender handed (Victoria) a wrench and pointed to the toilet. She acted all insulted and slapped him."
Not that the bathroom was available, anyway.
"When Stacy Keibler showed her face, there was a mad rush to the bathroom," reported the janitor.

"They threw me out, and then they all started getting violently ill. I wondered what could've caused all this, until I saw Stacy myself. At that point, I started having epileptic seizures."
WWE official and referee Earl Hebner was shocked. He was setting up for an autograph signing the next morning with 2004 Diva Search winner Christy Hemme when the alarm hit.
"I was expecting throngs of young men to bring their copies of Playboy magazine and ask Christy to sign them," he said.
"Instead, they came up to her with their copies of Mad magazine. No joke, they thought she was Alfred E. Neuman."
But the real surprise of the night was Torrie Wilson.
"As embarrassed as she was, she may have walked out of this thing as a winner," reported Hebner. "Once everyone saw how many pimples and zits she had, we got calls from Oxy-Pad, Clearasil, ProActiv, Stri-Dex, and Accutane. They want to pay her big money to do a makeover show."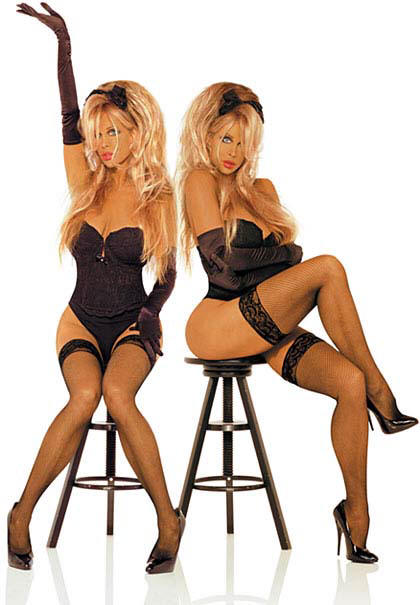 Torrie could not be reached for comment, as she could not stop crying amidst the chants of "Pizza Face," "Pepperoni Face," "Mrs. Blackhead," and "Pimple Ain't Easy," from area wrestling fans (the latter is a take-off on a wrestler named the Godfather, who used a similar catch-phrase).
When it was over, spectators said it looked like a scene from a Hollywood horror film.
"It's like Halloween out here," said one mother.
"I can't believe the power of make-up. Those women look beautiful on television, but without make-up? Goodness, the horror. They looked like evil witches, old maids, and blotchy bitches on crack. This is Boston, there's no trailer park trash here… or so I thought."
If anything good came out of the evening, it was reserved for the elderly divas in WWE.
"Moolah and Mae Young were staying on the 1st floor, so they didn't hear the fire alarm," said Hebner.
"They had just finished applying their make-up, for the first time in their lives. They look so different and so hot now, that Playboy has signed them to do a photo spread this summer."